About Us
CrossVcl team is a compact development studio. We have an expertise in app development with Delphi since version #1 through all generations to the last release. Our mission is to let Delphi developers build true native iOS/Mac OS/Android applications, as it is for Microsoft Windows.
Our team is compact. However, we developers know what you developers need. Helping us you help Embarcadero to be the best-in-class provider of RAD tools including true native development, and Delphi community not to switch to other tools, while building native UX apps.
Team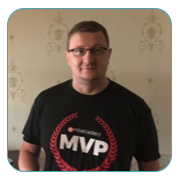 Eugene Kryukov
CTO. Software engineer and architect with experience creating object-oriented application frameworks for Windows, macOS, iOS, Android. FireMonkey Architect and Developer.
Contact Us
For sales, and pre-sales questions and general non-technical questions: support@crossvcl.com